Step 1: Open the Chrome browser and go to Extensions. You can do this by clicking the three vertical dots located at the top-right corner of your browser. Then click More Tools and Extension.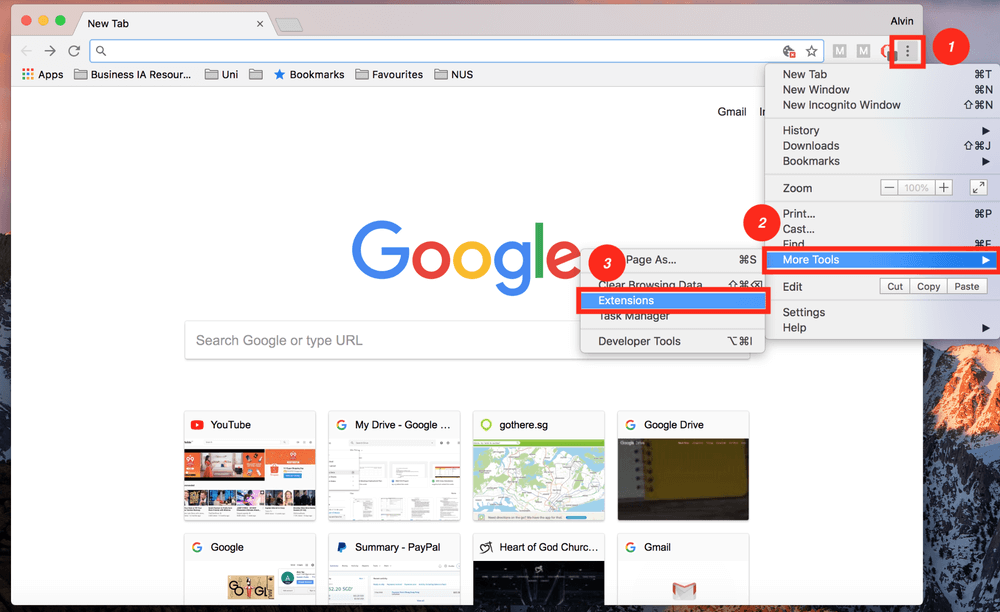 Step 2: Toggle your AdBlock off. Depending on how many extensions you've added to Chrome, it may take you a while to locate "Adblock". I've only installed five plugins, so it's quite easy to spot the AdBlock icon.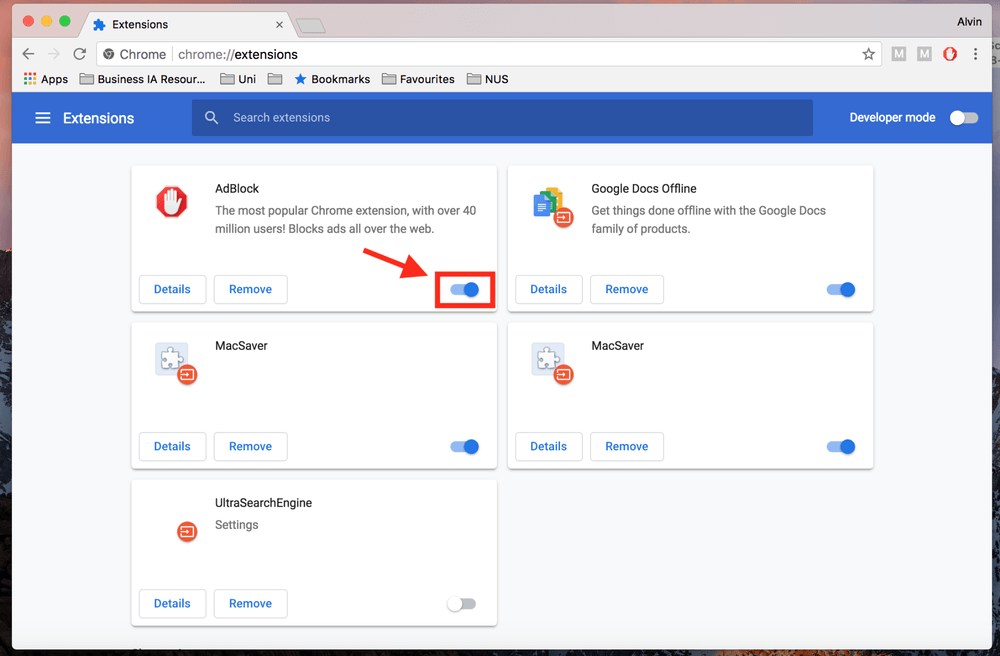 Step 3: If you want to remove AdBlock for good, not just temporarily disable it, simply click the Remove button.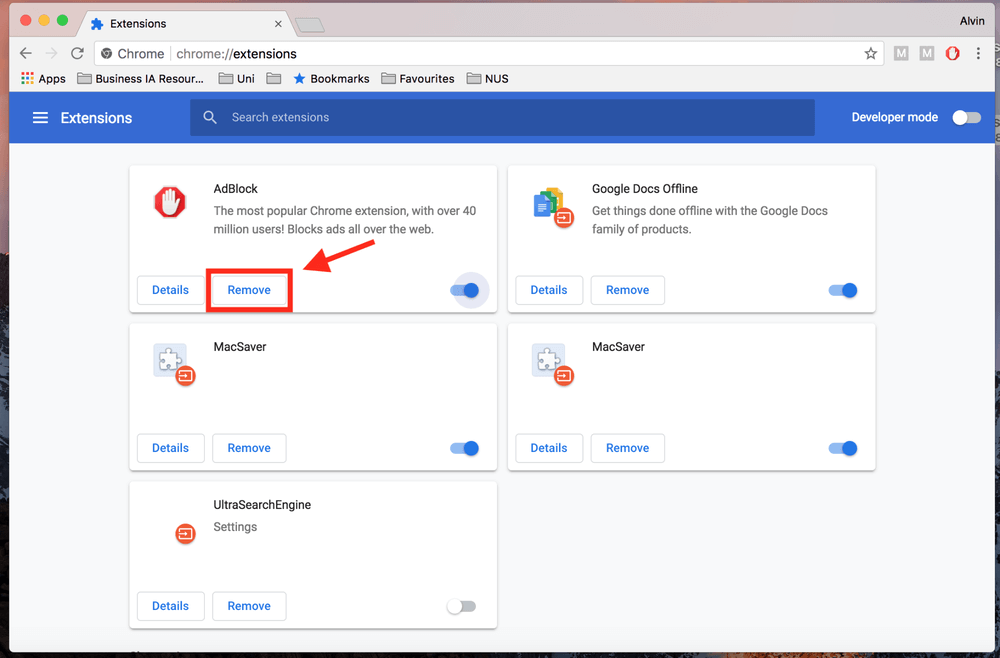 Alternatively, you can click on the AdBlock icon at the top-right corner beside the three vertical dots, then hit Pause on this site.